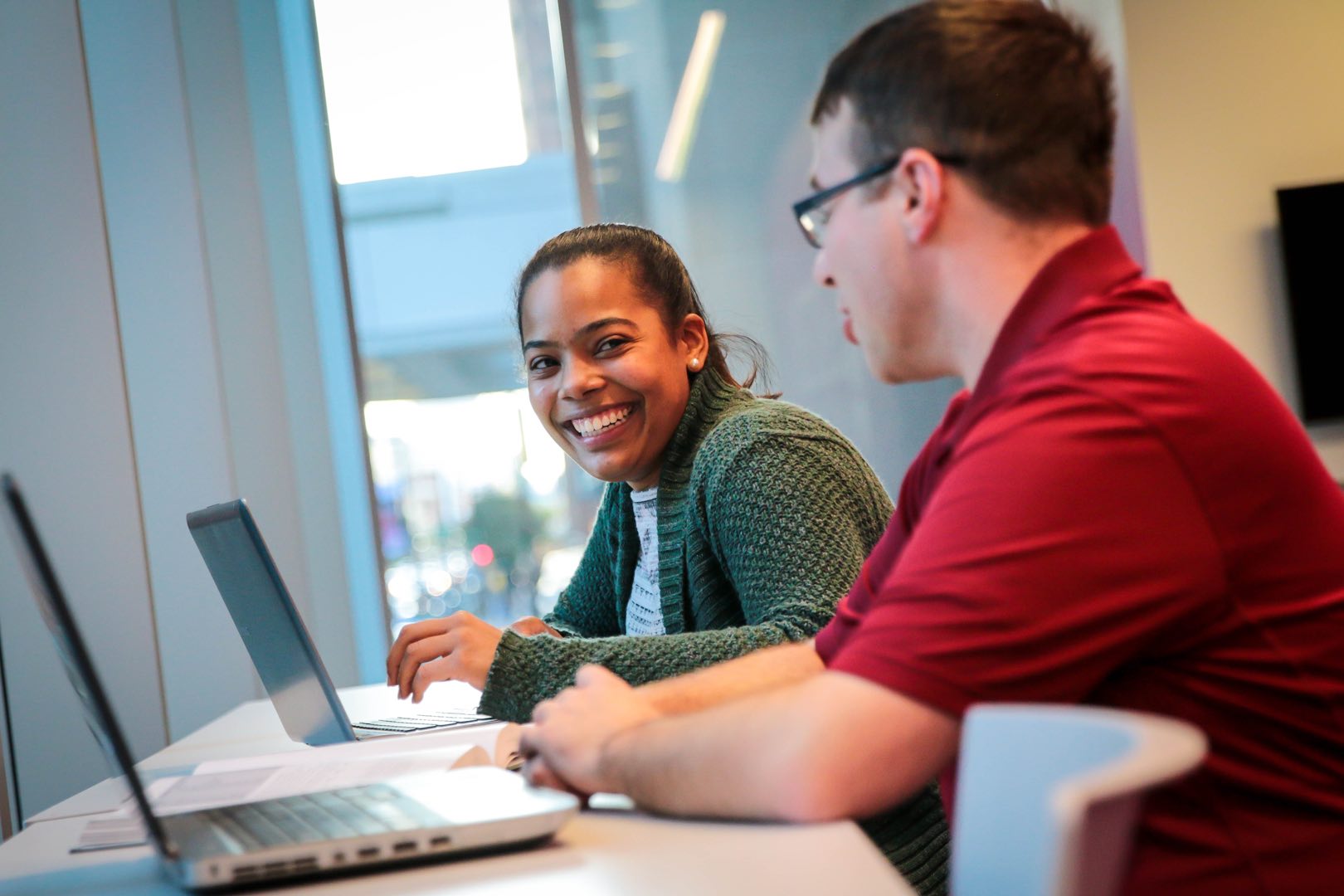 Your Account
Job Seekers, Welcome to CCCU Career Center
Vice President for Educational Programs
Council for Christian Colleges & Universities
Vice President for Educational Programs
Council for Christian Colleges & Universities
Details
Posted:
April 26, 2019
Location:
Salary:
Type:
Full Time - Experienced
Required Education:
Doctorate

Vice President for Educational Programs
Available Summer 2019
Washington, DC
The Council for Christian Colleges & Universities (CCCU) seeks a Vice President for Educational Programs who is responsible for creating and implementing the vision for experiential and global education of students and the professional development for the staff and faculty of CCCU campuses. The CCCU believes that experiential learning through domestic or global study abroad is a key contributor to intellectual and spiritual growth. The quality of our member institutions increases when Christian higher education professionals collaborate with colleagues from around the world and develop themselves as professionals. Making connections between international scholars, cultural leaders, the global church, and our own campuses will help to imagine a new future in global education and is an invaluable member service. The Vice President will help to facilitate these collaborations and connections.
A successful candidate will have a proven record of accomplishment in curricular development, faculty mentoring, and budget management. Funding for many CCCU initiatives has been from grantors who share the vision for Christian higher education. Thus, the successful candidate will also have significant experience and success in assisting with grant and scholarship awards and donor relationships.
Employees of the CCCU work to understand not only their own particular work but also the work of the entire organization. This allows all employees to pray for and work for the success and flourishing of their colleagues and their work. The Vice President for Educational Programs serves on the President's Cabinet. The position includes some travel.
The Council for Christian Colleges & Universities is a higher education association of more than 180 Christian institutions around the world. With campuses across the globe, including more than 150 in the U.S. and Canada and nearly 30 more from an additional 18 countries, CCCU institutions are accredited, comprehensive colleges and universities whose missions are Christ-centered and rooted in the historic Christian faith. Most also have curricula rooted in the arts and sciences. The CCCU's mission is to advance the cause of Christ-centered higher education and to help our institutions transform lives by faithfully relating scholarship and service to biblical truth (www.cccu.org) (www.bestsemester.com).
Competitive salary, great benefits.


Student Programs Administration
Serves as chief academic officer and student development officer for all student programs
Serves as chief spokesperson to senior leaders on member campuses and to the CCCU Board of Directors
Provide vision, leadership, and oversight for the BestSemester programs and staff, including direct supervision over BestSemester program directors, the Director of Enrollment & Campus Relations, and the Assistant Director of Student Programs
Oversee, with input from the Vice President for Finance & Administration, the fiscal management and direction of the CCCU's student programs in such areas as program pricing, goals, and evaluation metrics
Provide strategic leadership and oversight of the growth and development of BestSemester programs
Oversee BestSemester academic programs, including program development, development and management of partnerships with member campuses, and negotiating contracts with host campuses
Research and evaluate new opportunities, partnerships, and/or financial models that would support our student programs through financial benefits and creative and innovative thinking
Manage the coordination of the Student Academic Programs Commission (SAPC), including visits and evaluations of programs, as well as implementation of suggested curriculum and programmatic changes, as needed
Work with program directors and campuses to form strong partnerships on innovative curriculum and campus' needs
Provide leadership and expertise to member campuses regarding international and off-campus programming
 Professional Development
Provide strategic leadership of CCCU commissions and peer group in order to maximize connections between campus leaders and CCCU leadership, as well as amongst CCCU campus leaders both domestically and internationally, related to new and ongoing member programs, services, professional development opportunities
Provide strategic leadership and management of the CCCU online consortium
Works closely with leaders (both senior and emerging leaders) on CCCU campuses delivering personal professional development support, including career/executive coaching, peer referral, and networking.
Provide support for annual Presidents Conference, annual Multi-Academic Conferences, and quadrennial International Forum
Provide vision and oversight for annual New Faculty Institute
Serve as staff liaison to the commissions for chief academic officers and chief student development officers
 Executive Leadership
Serve as member of President's Cabinet to plan and execute initiatives that meet the strategic goals of the CCCU
Serve as invited speaker and represent CCCU as spokesperson, as needed, to media, national associations, and other organizations in areas related to the value of global experiential education, professional development for Christian higher education leaders, and other areas of expertise
Other duties as assigned by supervisor.


Persons applying for the position should:
Hold a Doctorate degree (preferred PhD, EdD, or equivalent) and have 8+ years related experience and/or training; or equivalent combination of education and experience
Have significant experience in the management and execution of experiential education programs either on a campus or at a third-party provider
Have significant experience in campus engagement related to communicating the vision, value, and financial models of a program or programs to senior leaders
Be a proven advocate for study abroad and global experiential education
Be a decisive individual who possesses a "big picture" perspective
Have a solid understanding of how to run a business or program effectively and efficiently, as well as the ability to evaluate and improve business operations
Have a proven track record of building teams and great personnel management
Be a strategic visionary with sound analytical ability, good judgment, innovative thinking, and a strong operational focus
Be an intelligent and articulate individual who can relate to people at all levels of an organization and who possesses excellent verbal, written, and interpersonal communication skills
Be a good educator who is trustworthy, willing to share information, and able to serve as a mentor
Ability to respond to the most sensitive inquiries or complaints
Ability to make effective and persuasive speeches and presentations on controversial or complex topics to the Board, member campuses, and other organizations


Other requirements include:
Ability to work for long periods of time at the computer
Willing to travel nationally and internationally (30%)
Good sense of humor


Application should include:
Cover letter
Curriculum vitae or resume; as a separate attachment
A statement of your Christian faith, including the story of how you came to faith and how your relationship with Christ has shaped your vocation and decision to apply for this position; as a separate attachment
Answer these 5 questions (Limit 10 pages):
Describe and give an example of a curricular program that you audited and how you successfully implemented changes to improve the program's performance and value.
How do you think that experiential education shapes students to live out a Kingdom vision?
Describe and give at least one specific example of a successful time that you served as chief influencer and spokesperson for a particular program. Tell us how you communicated the vision, value, and financial model to decision makers to successfully convince them to use or implement your program.
Using this video as a case example, https://youtu.be/Sbi4d_QYJvQ, what ideas come to mind about how to build awareness and enrollment given what you see in this video? What else would you want to know?
Explain your commitment to racial reconciliation and diversity and inclusion efforts in Christian higher education and/or in global experiential education.
Six references who will speak to the areas of faith, character, and professional expertise and who will not be contacted without prior approval


Application process:
Applicants should apply online through this posting and include a cover letter, curriculum vitae or resume, a brief statement of your Christian faith, the answers to the question prompts, and your list of references. First preference will be given to applicants who apply before the deadline of May 28, 2019. No paper applications or phone calls please.
About Council for Christian Colleges & Universities
The Council for Christian Colleges & Universities is a higher education association of more than 180 Christian institutions around the world. With campuses across the globe, including more than 150 in the U.S. and Canada and nearly 30 more from an additional 18 countries, CCCU institutions are accredited, comprehensive colleges and universities whose missions are Christ-centered and rooted in the historic Christian faith. Most also have curricula rooted in the arts and sciences. The CCCU's mission is to advance the cause of Christ-centered higher education and to help our institutions transform lives by faithfully relating scholarship and service to biblical truth. For more information about our organization, visit our website: www.cccu.org. Learn more about our BestSemester programs at: www.bestsemester.com
BACK TO TOP
Powered By